Maison Louis Marie is the result of a long, storied family history with scent, beginning with Louis Marie Aubert du Petit Thouars: a pioneer in French botanical history, he was exiled to Madagascar, La Reunion and the Mauritius islands during the French revolution. There, he discovered a vast array of plant specimens, collecting over 2000 to bring back to France ten years later. Home again at last, he was elected a member of the prestigious Académie des Sciences.

Our brand mark is an original drawing by Louis Marie of the antidris dryochris orchid discovery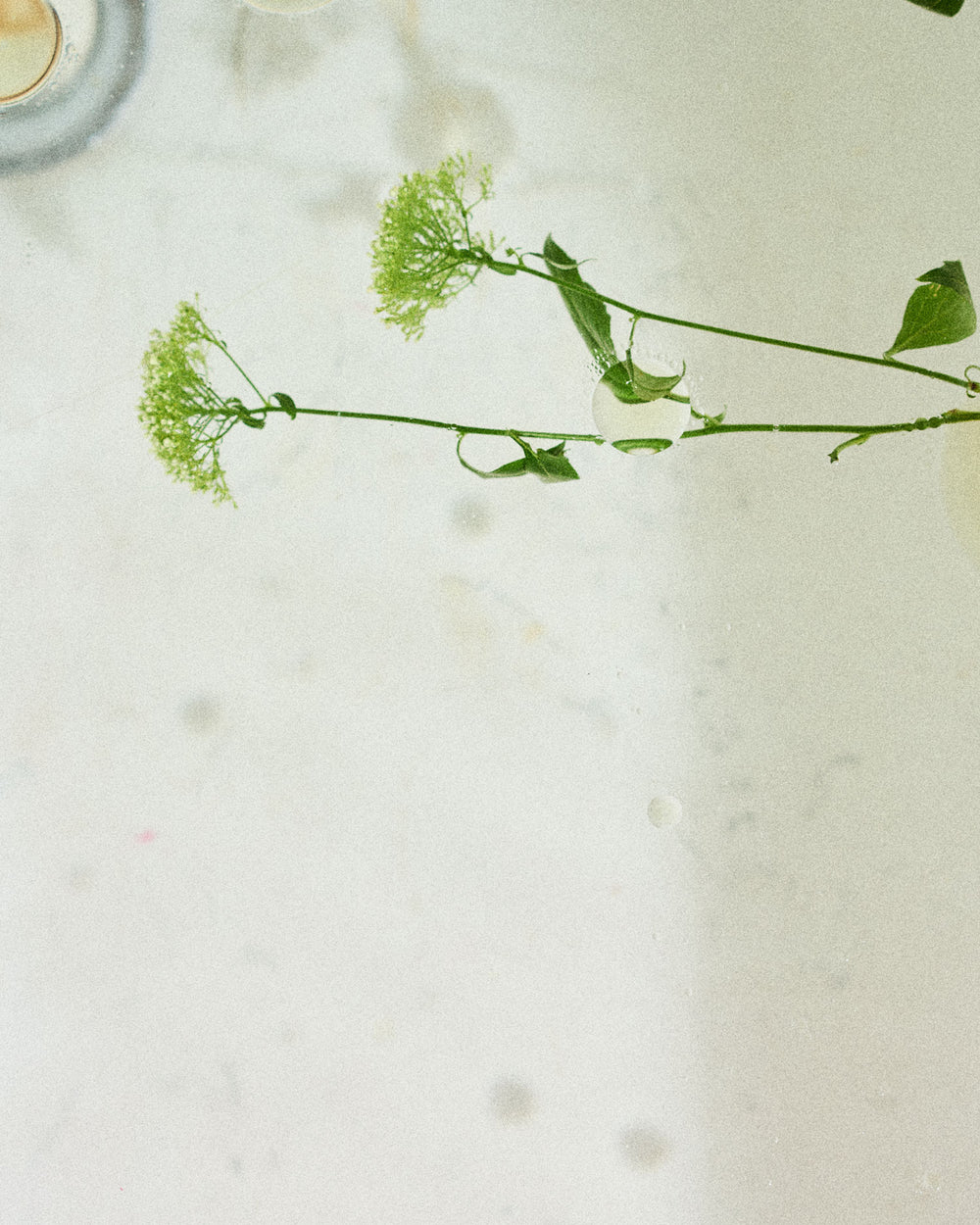 Marie du Petit Thouars grew up in Belgium, playing in her grandfather's nursery while making candles and experimenting with scents in her mother's greenhouse. Years later, Maison Louis Marie was born: using the rich botanical history of her family as her inspiration and her guide, Marie has created luxury candles, perfumes, and skincare that focus on illustrious scents imbued with unique floral fragrances. Made in harmony with the environment, Marie believes in making every effort to preserve the unique terroir of each fragrance element as it is derived from nature.
The collaboration between Marie and her husband Matthew Berkson has allowed them to expand Maison Louis Marie's reach. Together, they're committed to the business of clean beauty and non-toxic fragrances. Their collaborative work ensures these products have unique, memorable scents, contain no toxic or environmentally harmful ingredients—whether naturally sourced or manmade—and are never tested on animals or made with animal-derived ingredients.
Marie Du Petit Thouars
Founder & Creative Director
Marie started her career as a fashion editor for the London Sunday Times and worked extensively with global luxury fashion brands. She later moved to Los Angeles to become a fine art fashion photographer. Utilizing her expertise in fashion & design—and with a desire to share her love for luxury scents and candles at a more attainable price point—she launched Maison Louis Marie with an initial six scents that were inspired by her family's rich botanical history. Today, her family's work and love for natural fragrance continue to inform each product Maison Louis Marie makes.
A native of Los Angeles, Matthew began his career as a producer for corporate branded music programs, eventually shifting gears into fashion. He started a manufacturing agency specializing in domestic U.S. manufacturing for the high-end contemporary market—in 2016, he brought all that experience with him to Maison Louis Marie, enabling the business to scale efficiently so more people can explore this world of botanical-driven fragrance.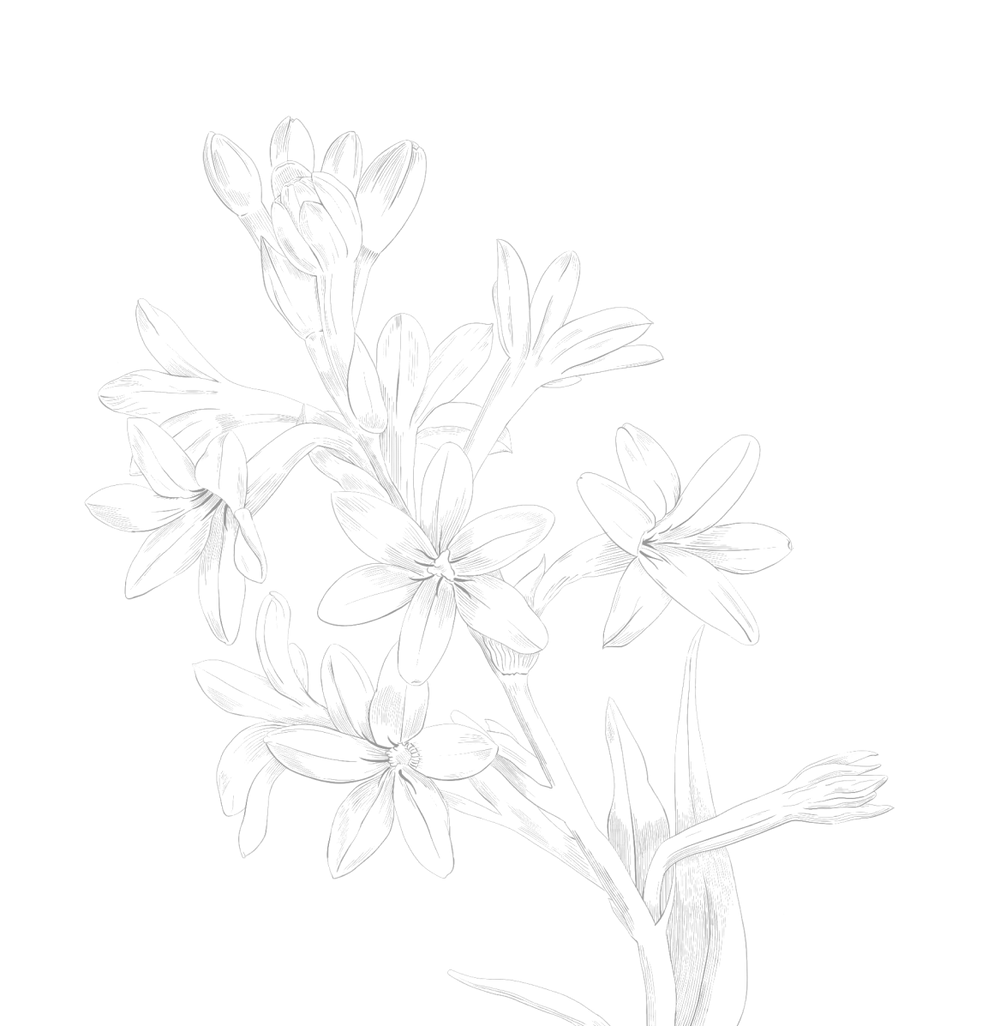 What clean beauty
means to us
Maison Louis Marie was founded on the principles of composing clean luxury fragrances while doing good for our planet. We have a strict adherence to providing environmentally-mindful products that do not contain toxic ingredients (whether they're harvested or manufactured) that may pollute the earth or harm one's body. We also use sustainable packaging and give back to environmentally-friendly organizations working to make our planet healthier for all. 
Kind to all
We don't test our products on animals and we never utilize animal-derived ingredients. We always strike a careful balance between utilizing synthetic and natural ingredients. We only use synthetic ingredients in order to protect the planet from the over-harvesting of endangered plants, to avoid animal products, and to protect against known natural allergens.
Free of all

toxic ingredients
We can proudly say that our products are free of all the following ingredients: Parabens, Phthalates, Sulfates, Formaldehyde, Butylated compounds, Aluminum, Triclosans, Hydroquinone, Talc, Coal Tar, Mineral Oil, Retinyl Palmitate, Oxybenzone, Coal Tar, Hydroquinone, Acetone, Benzaldehyde, Benzyl Acetate, Triclosan, Triclocarban, Ethyl Acrylate, Ethyl/Methyl/Butyl Methacrylates, Ethyl Acetate, Methylene Chloride, Animal Oils/Musks/Fats, Trimethylolpropane Trimethacrylate, Aluminum Salts, Benzalkonium Chloride, Benzophenone, Carbon Black, Lead, Lead Acetate, Methyl Cellosolve, Methoxyethanol, Methylchloroisothiazolinone, Plastic Microbeads, Bisphenol A, Butoxyethanol, Ethylenediaminetetraacetic Acid, Ethanolamines, Methyl Cellosolce, Methylisothiazolinone, Mercury, Thimerosal, Resorcinol, Toluene and Polyethylene Glycol, DEA, TEA, MEA, ETA, Nanoparticles, Phenoxyethanol, Polyacrylamide, Acrylamide, Bromostyrene, Styrene Oxide, Sodium Styrene, PEGS, Silcones, EDTA & Octinoxate
Beyond
the ingredients...
Sustainable packaging
We use 100% recycled fiberboard and FSC certified paper in all of our gift boxes. We don't use any toxic coating on our papers, utilize soy ink and avoid using shiny foils or other toxic ink treatments to ensure that our boxes are 100% recyclable. We do our best to limit plastic consumption wherever possible in our products: we use glass bottles for our Eau de Parfums, Perfume Oils and Candles and never use cello wrapping.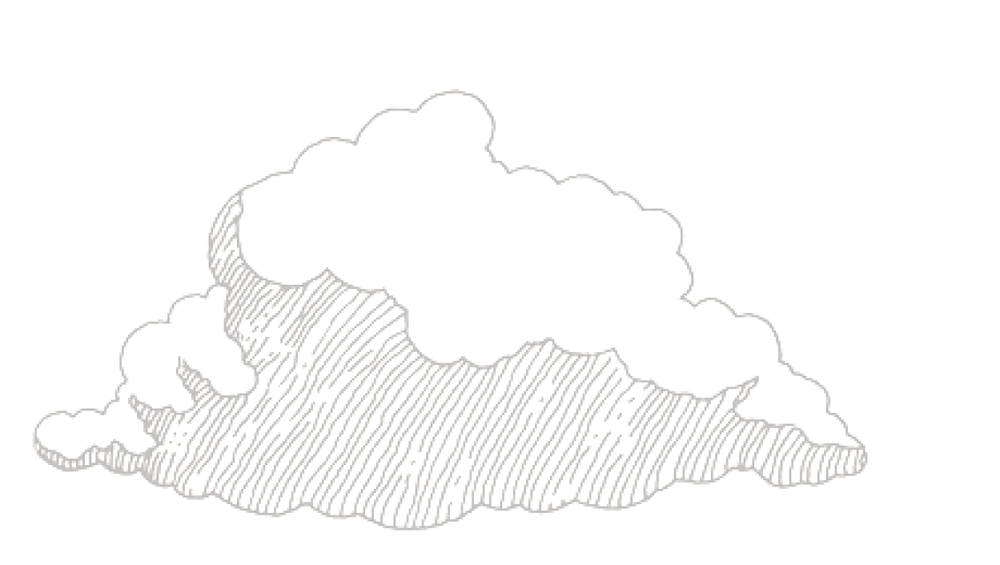 Sustainability
Our positive
environmental
practices
Our formulations are as clean, natural, and sustainable as we can make them and our packaging is made from recycled materials whenever possible. In order to amplify our positive environmental practices, we've partnered with three powerful environmental non-profits that make sure our business gives back to our planet.
Download our environmental takeaways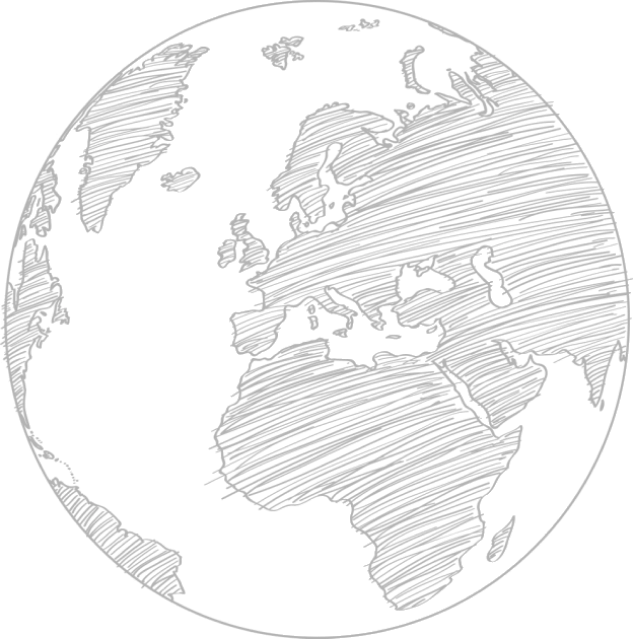 1% for the Planet
1% for the Planet inspires people to support environmental organizations through annual membership and everyday actions. They advise on giving strategies, certify donations, and amplify the impact of the network. This pledge means that we will be donating 1% of our revenues towards environmental causes.
View 1% for the Planet
+250,000,000
1% For the Planet has helped over 250 million dollars towards environmental non profits around the world

National Forest Foundation
The National Forest Foundation (NFF) works closely with theUnited States Forest Service to plant native trees in areas desperately in need: our donations help plant roughly 10,025 trees a month throughout our U.S. forests. Reforestation directly impacts the decrease of carbon in our atmosphere, forest health & resiliency, watershed health and the protection of the habitats of thousands of species that depend on national forest habitats.
View National Forest Foundation
+10,025
Our donations plant roughly 10,025 trees a month throughout US forests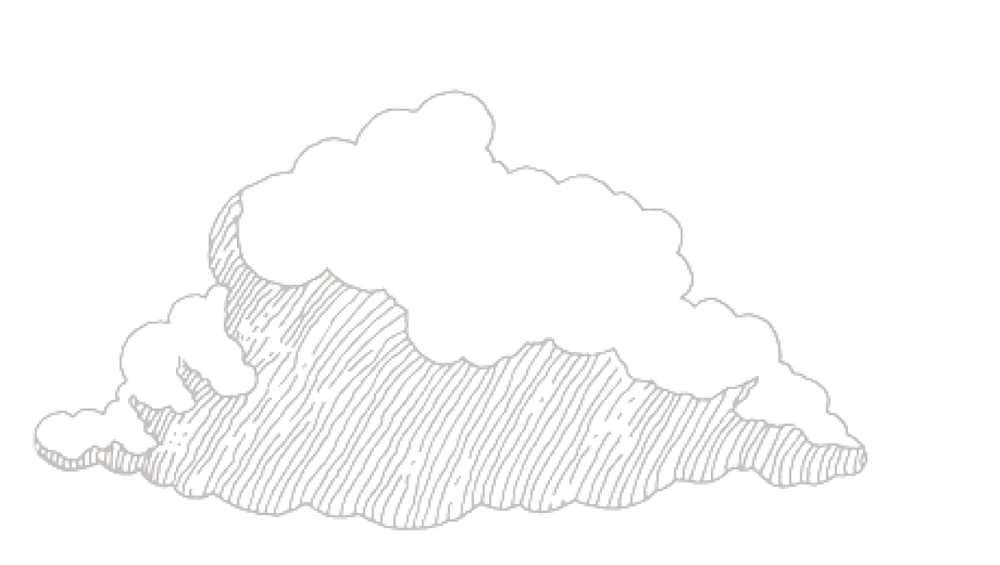 Climate Neutral
Climate Neutral holds us accountable by calculating all of the emissions it takes to create our products and ship them to your doorstep: we then offset that total carbon output for the year by investing in climate change solutions that take the equivalent amount of carbon out of the environment.
View our footprint report
Net 0
Our investment offset our carbon emissions 100% in 2021
50%
We has committed to reducing 2021 emissions 50% by 2030.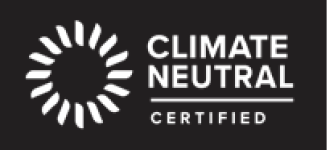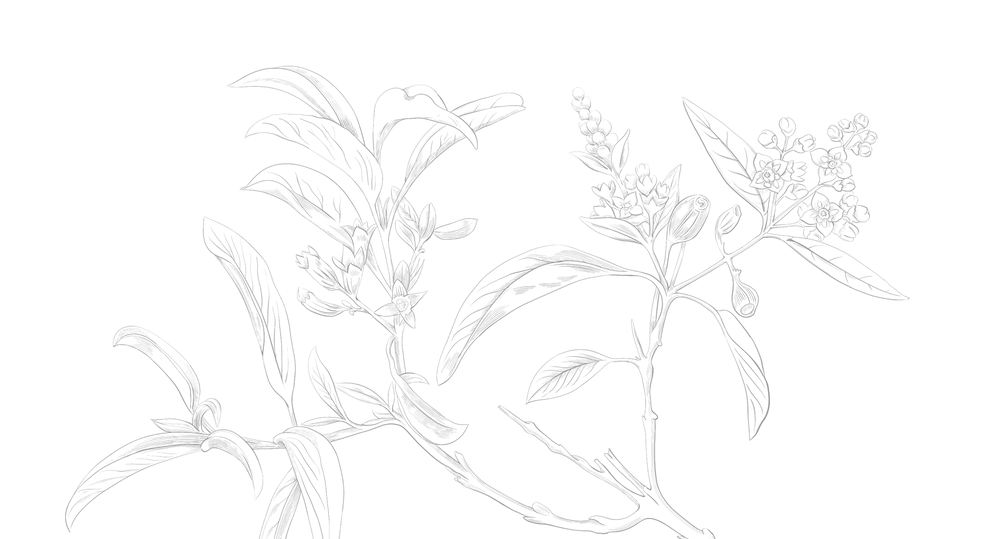 Scent Guide
Our fragrances are broken down into families by their notes and ingredients. See our glossary for a breakdown of any relevant terms.
Fragrance Family
Earthy & Woody
Fragrance Family
Earthy & Woody
Fragrance Family
Earthy & Woody
Fragrance Family
Earthy & Woody
Fragrance Family
Warm & Spicy
Fragrance Family
Warm & Spicy
Sandalwood
Vetiver
Amberwood
Grapefruit
Patchouli
Vetiver
Amber
White Birch
Cedarwood
Tropical tuberose
White lily
Ylang jasmine
Violet
Blossom
Rosewoodpear
Jasmine
White Musk
Italian Orange
Lavender
Vetiver grass
Vanilla
Lemon grass
Beach grass
Summer Herbs
Kumkatblood
Orange
Lush Guava
Lime
Pepper Basil
Madarin Zest
Spearmint
Tonka Bean
Wintergreen
Italian Bergamot
Valencia Orange
White Ginger Flower
Vanilla
Tobacco Flower
Amberwood
Top Note
Sandalwood
Cedarwood
Mid Note
Vetiver
Nutmeg
Cinnamon
Base Note
Amber wood
Top Note
Grapefruit
Mid Note
Patchouli
Base Note
Vetiver
Top Note
Hinoki wood
Mid Note
Cedarwood
Patchouli
Base Note
White musk
Top Note
Applewood
Amber
Citron
Mid Note
Clove Leaf
Canella Bark
White Birch
Base Note
Oakmoss
Sandalwood
Cedar
Top Note
Cassis
Bergamot
Black Pepper
Mid Note
White Rose
Base Note
Oakmoss
Musk
Tonka
Top Note
Ylang Jasmine
Mid Note
Tropical Tuberose
White Lily
Base Note
Sandalwood
Top Note
Green Leaf
Pear
Mid Note
Violet Blossom
Jasmine
Base Note
Vanilla
Rosewood
Top Note
Italian Orange
Mid Note
Jasmine 
Tuberose
Base Note
White Musk
Oakmoss
Top Note
Fennel
Eucalyptus
Mid Note
Lavender
Vanilla
Base Note
Amber stone
Vetiver grass
Patchouli
Top Note
Lemon
Beach Grass 
Mid Note
Lavender
Lemon Grass
Summer Herb
Base Note
Amber Musk
Top Note
Blood Orange
Mid Note
Mandarin
Kumquat
Touch of Sugar
Base Note
Tangerine Zest
Lush Guava
Top Note
Mandarin Zest
Thyme
Pepper
Mid Note
Lily 
Lime
Base Note
Woody amber
Patchouli
Top Note
Green Leaves
Eucalyptus
Spearmint
Mid Note
Spearmint
Wintergreen
Base Note
Tonka Bean
Top Note
Bergamot
Cardamom
Valencia Orange
Mid Note
Heliotrope Flower
White Ginger
Petitgrain
Base Note
Gilded Amber
Cedar Noir
Myrrh
Top Note
Anise
Nutmeg
Tobacco Flower
Mid Note
Clove
Ginger
Vanilla
Base Note
Vanilla
Tonka
Benzoin Musk
Top Note
Lemon
Nutmeg
Eucalyptus
Mid Note
Jasmine
Carnation
Amber
Base Note
Patchouli
Cedarwood
Vetiver
Scent Story
Balincourt is the family home which is surrounded by an ancient mysterious forest where long walks on the magical trail called Lover's Lane was a favorite activity of multiple generations.This scent is a sandalwood fragrance with a dominant cedarwood & sandalwood accord supplemented by a spicy cinnamon nutmeg complex with an earthy vetiver note.
Scent Story
Vallée de Farney is a nature preserve, located in the native forests of the Mauritius Island. The forest is home to more than 100 plant species and numerous animals where Louis Marie discovered many new plant specimens. This scent is a woody, mineral fragrance. The top note is a citrus accord of grapefruit, orange and black pepper enhanced by cedarwood and Patchouli. Top note: Grapefruit, Orange, Black Pepper Mid note: cedarwood, Patchouli, Geranium Base note: Vetiver, Amber, Musk
Scent Story
Le Long Fond is a nursery in Belgium that was founded by my Grandfather in 1979 and is still active to this day. This scent is a savory mixture of hinoki wood accord underlined by notes of cedarwood and patchouli with a strong amber character.
Scent Story
This limited edition holiday candle encapsulates the holiday season, evoking scents of a warm and cozy fire within a cabin deep in the Swiss Alps. Le Refuge d'Ernest pays homage to Marie's great great great grandfather, Ernest Solvay, a Belgian scientist and inventor who developed a passion for nature and exploration. He was quite fond of climbing the Matterhorn and through his early explorations, he realized the dangers of climbing this area due to erratic weather conditions. In 1915, he decided to commission a little refuge for safety in the form of a tiny cabin just below the peak of the Matterhorn - should a climber get stuck in bad weather. Imagine, upon lighting the candle, being transported to a cabin in the Alps and taking in the warmth of the fire before preparing to ascent to the top of the Matterhorn. 
Scent Story
This fruity fragrance begins with a black pepper note enhanced by bergamot & cassis. It then develops a strong green accord with a white rose base and dries down to a warm oakmoss, tonka and clean musk base. Top Note: Cassis, bergamot, black pepper Mid Note: White rose Base Note: Oakmoss, musk, tonka
Scent Story
Kandilli is a small village set in the Asian bank of the Bosphorus in Istanbul, where my mother, Twinkie, experienced her first scent of a tuberose flower at the age of sixteen. This scent is a tropical tuberose accorded with a white lily background and sits on a warm amber sandalwood base.
Scent Story
Dame de Boumois, Louis Marie's mother was one of the most elegant women in 18th century France. She married Gilles du Petit Thouars in 1754 and Louis Marie was the second of five children. This scent is a violet blossom fragrance with a green leaf and pear top note, enhanced by jasmine vanilla and rosewood.
Scent Story
This romantic and gentle floral fragrance incorporates top notes of Italian orange and a rich green floral accord. The body of the fragrance is a floral bouquet of jasmine, ylang-ylang and tuberose. The fragrance dries down to an oakmoss and white musk background.
Scent Story
An exotic blend of lavender & amber stone, natural fennel and vetiver grass infused with the pure essential oils of Patchouli, eucalyptus are the essence of this fragrance.
Scent Story
Scalpay is the name of family relative's Scottish isle with hundreds of acres of diverse coniferous woodlands, freshwater lochs and burns.This scent embodies a summer seaside fragrance with an herb accord of lavender and lemon grass complimented by amber musk notes.
Scent Story
Neige de Printemps, meaning "spring snow," brings back the memory of my grandmother, Tita, who spent the spring seasons in Switzerland during the carnival of Cran sur Sierre. This scent is a fruity fragrance with a blood orange top note enhanced by a rich blend of mandarin, kumquat and a touch of sugar. 
Scent Story
Fresh limes & zesty mandarin opens this fragrance. These notes are intertwined with a peppery basil and an aromatic thyme accord supported by a floral lily character and a woody amber Patchouli.
Scent Story
La Themis was the name of the ship that carried Louis Marie back to France after 10 years in exile on Madagascar in 1802. This fragrance begins with a fresh green leaf accord with a eucalyptus character and quickly changes to a dominant spearmint main theme. The spearmint character is supported by a wintergreen note. Then the fragrance dries down to a sweet Tonka bean accord.
Scent Story
Bousval is named after our mother's hometown: there, she'd walk her four collies during warm summer evenings, spending most of her time camping outside, catching fish, and picking fresh vegetables at the pond next to her home. Inspired by her enchanted summers, this scent has nuances of Valencia Oranges are joined with Italian Bergamot and bold White Cardamom. A signature heart of Ginger Flower is complimented with Eucalyptus and earthy notes of Oakmoss. Undertones of rich, sultry woods add to misted Musk for a modern aroma.
Scent Story
L'Etang Noir, the enchanted black lake where my sisters and I spent many days fishing and exploring.
This scent is an oriental fragrance with a tobacco flower top note enhanced by a rich spice blend of vanilla, anise, nutmeg, ginger & clove.
Scent Story
Aboukir Bay is a spacious bay on the Mediterranean sea in Egypt, lying between Abu Qir and the Rosetta mouth of the Nile. Aristide, brother of Louis Marie, was a french naval officer, and hero of the battle of Aboukir. This fragrance has a spicy eucalyptus top note with a floral amber heart composed of jasmine, lavender, carnation and a rich amber accord. The base notes of the fragrance incorporate a definitive woody accord of Patchouli, cedarwood and vetiver with a sweet tonka bean accord.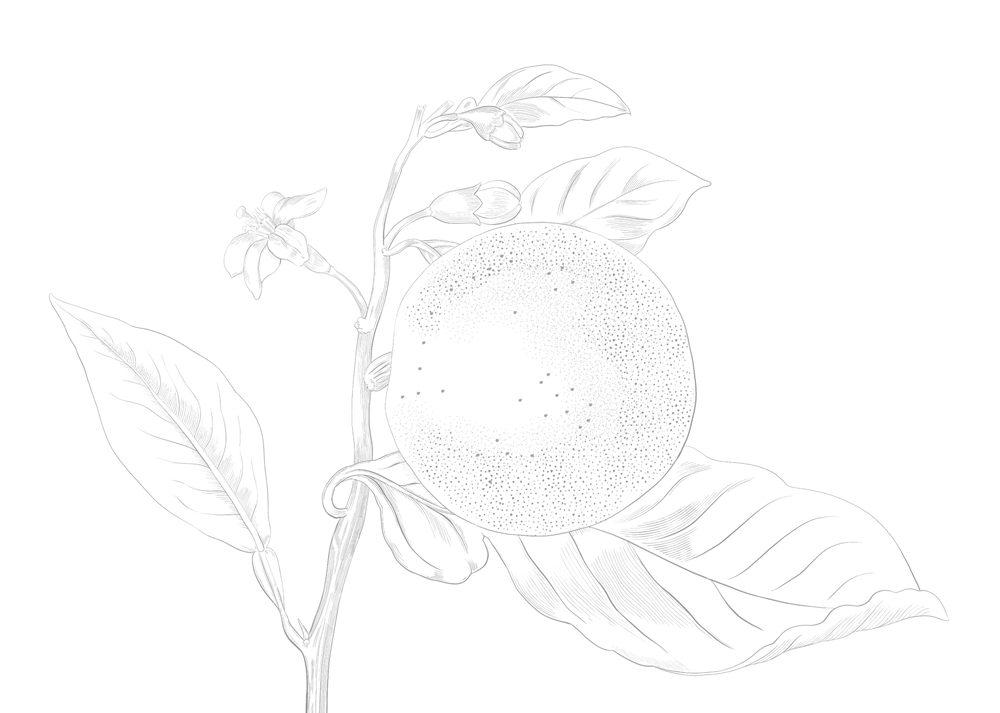 Glossary
Definitions
Notes
A single scent element of a fragrance that builds a whole scent: they're denoted as 'top,' 'middle', and 'base', which refers to the moment at which you can sense them after application.
Top note
The top notes are the first notes you can smell after applying a fragrance, consisting of smaller, lighter molecules and evaporating fastest to reveal the mid notes.
Mid note
Mid notes are also known as 'heart' notes, as they reveal the core of the fragrance: they make up approximately 70% of the fragrance, appearing after the top notes dissipate and lingering for the full life of the fragrance.
Base note
Base notes help build a foundation for the lighter notes of the fragrance, boosting them while adding more depth and resonance: they're rich and long-lasting, lingering the longest and lasting the full life of the fragrance. Popular base notes include amber, musk, cedarwood, and vanilla.
Perfume Oil
Perfume Oil's base is a blend of three oils: safflower, sunflower, and rosemary. With a slightly higher concentration of fragrance, Perfume Oil is a bit stronger but keeps scent more intimate and close to the body. It reveals main notes all at once, meaning the scent is more consistent over time.
Eau de Parfum
Eau De Parfum has an alcohol base that allows the scent to project a bit more away from the body, evaporating each layer of notes over time, with the base notes lingering longest.
Sythentic vs Natural
All of our fragrances consist of a combination of natural, plant-derived essential oils and safe synthetics. We often opt for safe synthetic fragrances because we never use animal products and we don't include known allergens that can occur within natural essential oils. We also don't use endangered plant species or harvested materials that contribute to deforestation.
PETA Certification
The cruelty-free PETA certification is designated for companies that have signed their statement of assurance verifying that they and their suppliers do not conduct, commission, or pay for any tests on animals for their ingredients, formulations, or finished products anywhere in the world.
Clean
To us, 'clean beauty' means we have a strict adherence to providing environmentally-mindful products that do not contain toxic ingredients (whether they're harvested or manufactured) that may pollute the earth or harm one's body. We don't test our products on animals and we never utilize animal-derived ingredients.
Ingredients
Hinoki
Hinoki comes from Japanese cypress and has a rich, invigorating citrus aroma that can increase spiritual awareness.
Amber Wood
Amber Wood deviates from true 'ambergris' in being more woody, meaning Amber Wood is less dry or tobacco-like: it's a warm scent that can be used to enhance oriental or gourmand scents but is also included in floral notes, including white flower accords.
Tonka
Tonka bean is the seed of the Dipteryx odorata tree, or Coumarouna odorata, which is why it is also known as coumarin, which is the chemical isolate that is used in perfumery. Its aroma is often likened to almond or vanilla, with undertones of tobacco that can lend a creamy, warm element to any fragrance.
Anise
Anise, also known as aniseed, has a long history of being used for its healing properties. The plant belongs in the same family of scents as tarragon and fennel and is, in its purest form, reminiscient of the smell of liquorice. Anise is described as having a scent that is powerful but soft: while its sweet and mild, it also adds a sort of unique kick to any fragrance.
Musk
While natural musk is the powerful stuff found in the animal world, in perfumery, musk musks are powerful molecules with subtle, almost powerdy-but-grounding scents. They're extremely powerful and crucial to any perfume formula, though, even in the smallest quantities—musk is almost always used as a base note.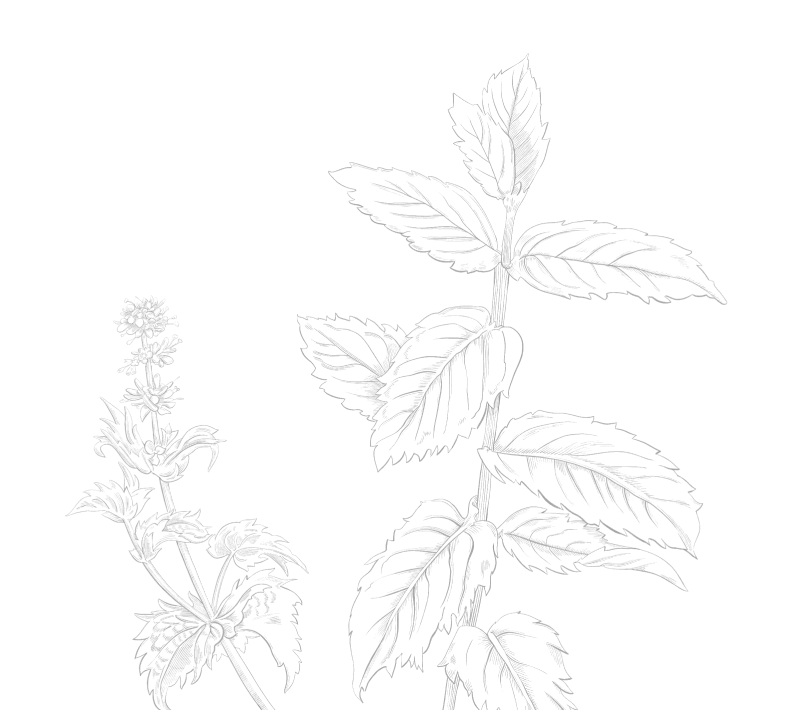 We help to plant trees.
View National Forest Foundation
We give back for every sale.
View 1% for the Planet
We're Climate Neutral certified!
View our footprint report