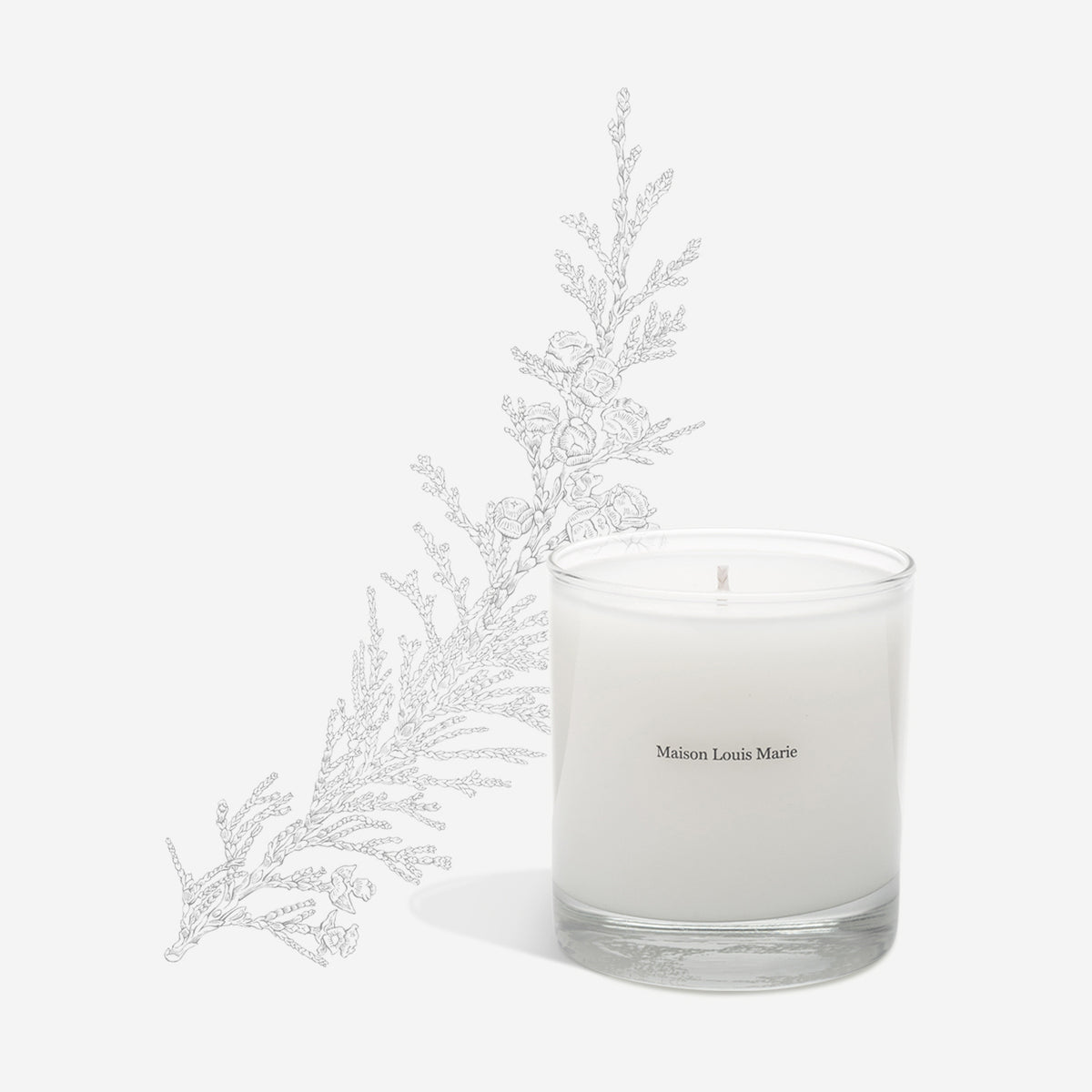 Candle
Le Refuge d'Ernest
amber
white birch
cedarwood
This limited edition holiday candle encapsulates the holiday season, evoking scents of a warm and cozy fire within a cabin deep in the Swiss Alps. Le Refuge d'Ernest pays homage to Marie's great great great grandfather, Ernest Solvay, a Belgian scientist and inventor who developed a passion for nature and exploration. He was quite fond of climbing the Matterhorn and through his early explorations, he realized the dangers of climbing this area due to erratic weather conditions. In 1915, he decided to commission a little refuge for safety in the form of a tiny cabin just below the peak of the Matterhorn - should a climber get stuck in bad weather. Imagine, upon lighting the candle, being transported to a cabin in the Alps and taking in the warmth of the fire before preparing to ascent to the top of the Matterhorn. 
Top note: Applewood, Amber, Citron
Mid note: Clove Leaf, Canella Bark, White Birch
Base note: Oakmoss, Sandalwood, Cedarwood
Details

Light your candle 2 hours the first time, you will get an even burn. To preserve the fragrance, do not burn your candle for more than 3 hours at a time. Before each burn trim the wick to less than 1/4 of an inch, you will avoid any black smoke and residue on the glass.
Ingredients
Soy Wax Blend, Fragrance
Formulated without: Parabens, Sulfates & Phthalates


Our promise: Vegan & Cruelty-free, Mindful of your body and the environment.
1% for the planet
Maison Louis Marie was founded on the principles of composing clean luxury fragrances while doing good for our planet. We joined 1% for the Planet because we believe the world needs us now more than ever—it's time to take responsibility.
1% for the Planet inspires people to support environmental organizations through annual membership and everyday actions. They advise on giving strategies, certify donations, and amplify the impact of the network.
This pledge means that we will be donating 1% of our revenues towards environmental causes.
Moving forward, our first partner will be the National Forest Foundation who works closely with the US Forest Service to address the pressing needs of our forests by planting native trees in areas that are desperately in need. Through our contributions, we will be planting thousands of native trees on a monthly basis. Reforestation efforts directly impact the decrease of carbon in our atmosphere, forest health & resiliency, watershed health, and the protection of the habitats of thousands of species that depend on the National forest habitats.
Learn More about 1% for the Planet
Learn more about our efforts with the National Forests Foundation